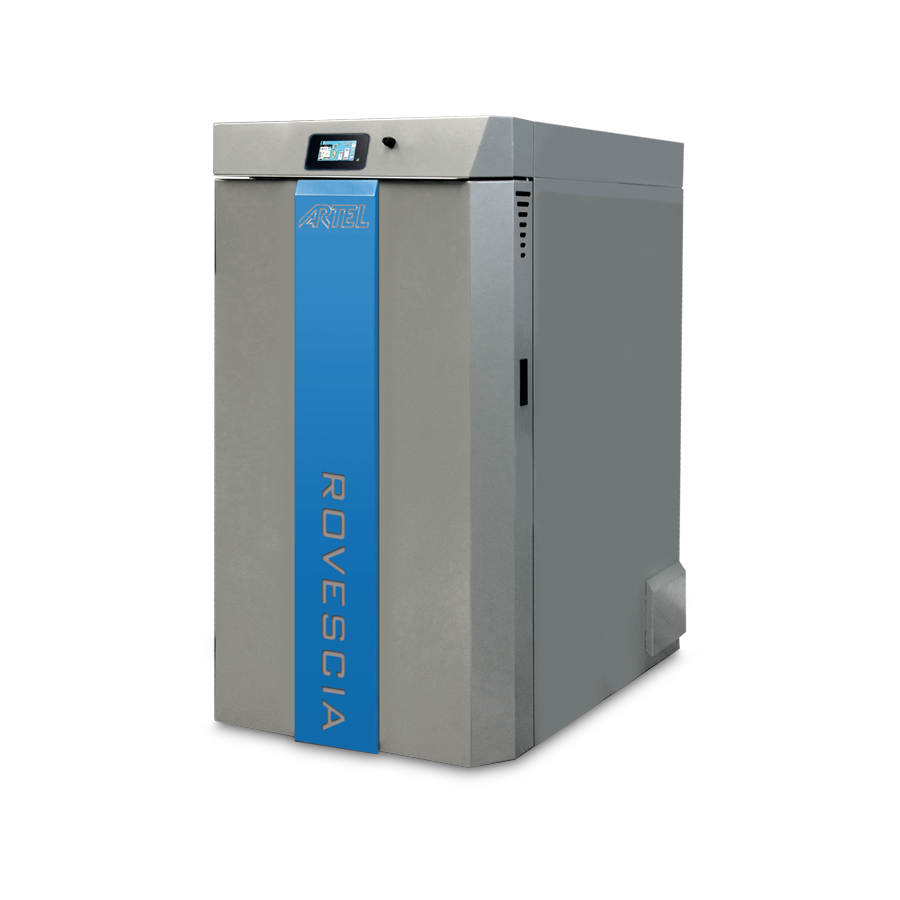 Rovescia
Inverted flame wood boilers

Rovescia wood boilers with a heat output of 25-31-45 kW must be powered by wood with a humidity level of less than 25%. With the pyrolysis principle the fuel is completely burned. The spacious hearth makes it possible to feed with pieces of wood up to 500 mm long. A cycle lasts at least 5 hours at full load and can increase by working at lower heating temperatures. The boiler can maintain the embers for up to 12 hours. It is possible to connect the boiler to the heating system directly via the 3-way thermostatic valve or through the storage tanks. With pyrolytic boilers in open vessel systems it is necessary to install the storage tank, the circulator and the 3-way thermostatic valve. For the closed vessel installation of the heating system, in addition to the above, it is necessary to install the thermal safety valve, the protectionventilation unit (2.5 bar) and the expansion tank.

Lower combustion chamber in refractory
Central door for ignition

Large load compartment for stumps up to 55 cm

Double-walled structure for boiler protection

Digital control panel with LCD screen

Obligatory: system water storage (puffer) 50 lt/Kw min.