Subtitle XS6
EVEN SMALLER
High efficiency pellet stove

★★★★
160 m³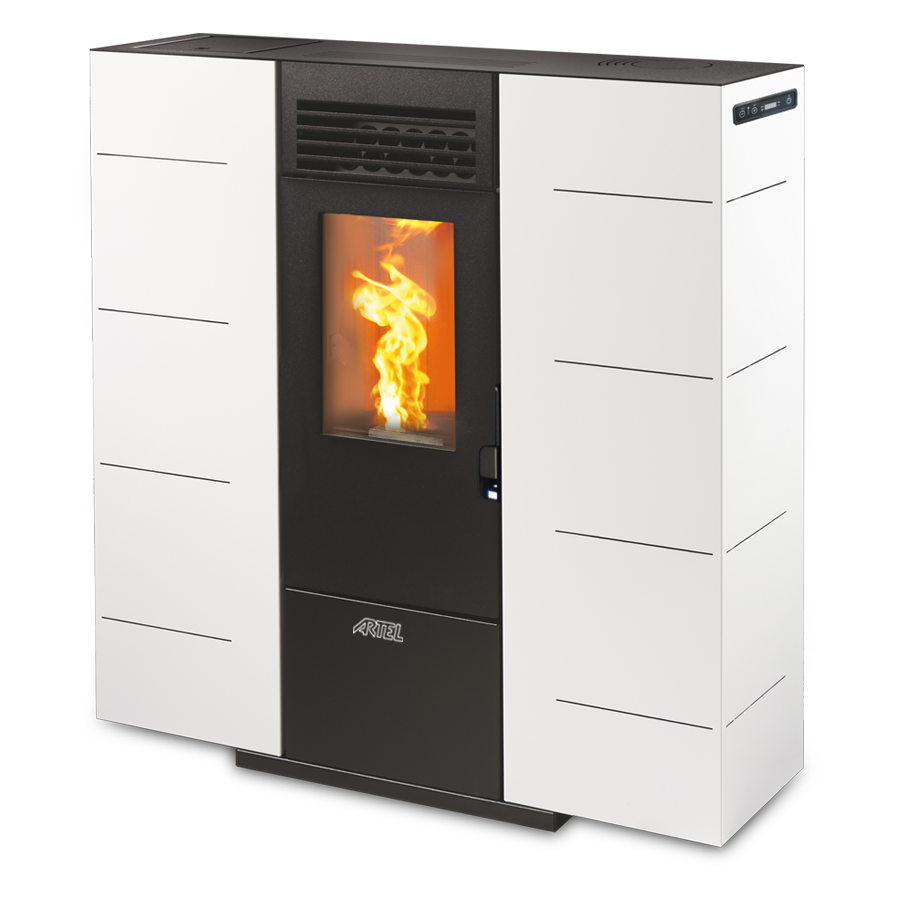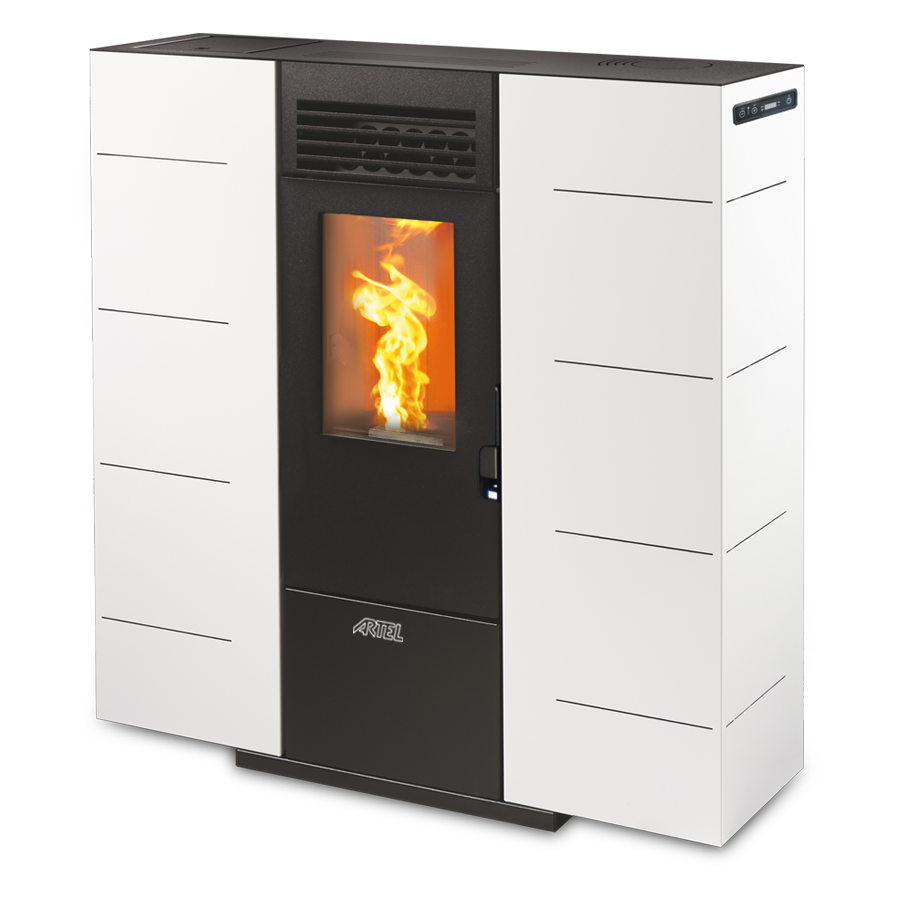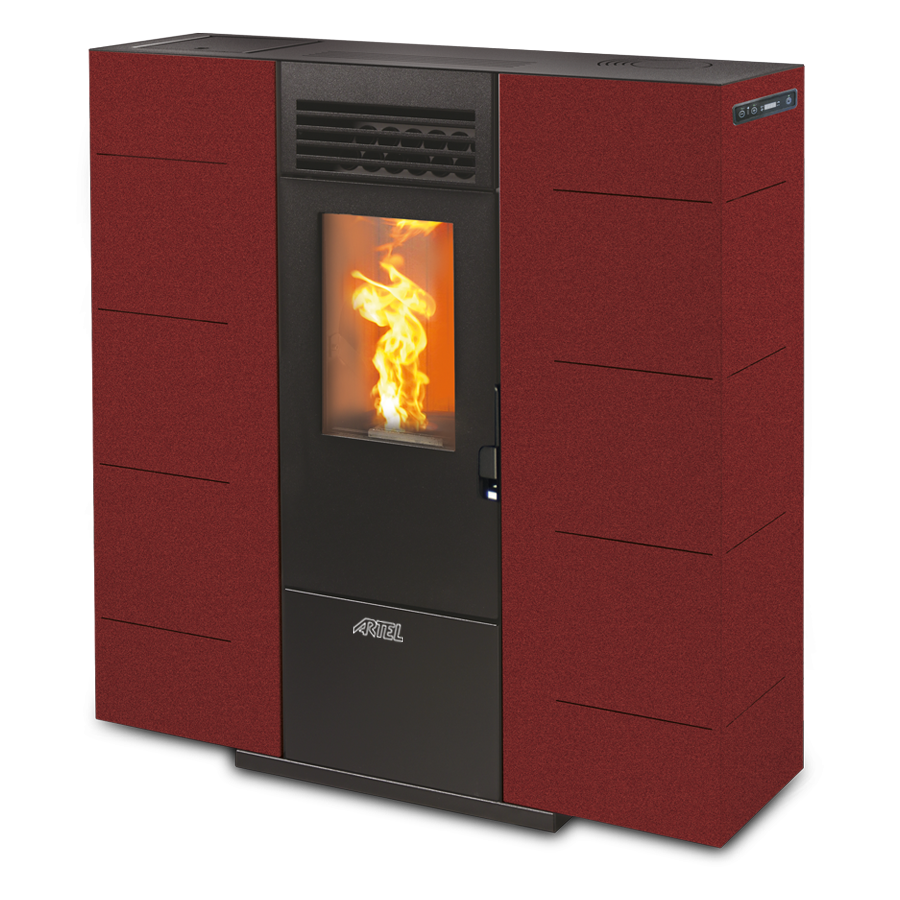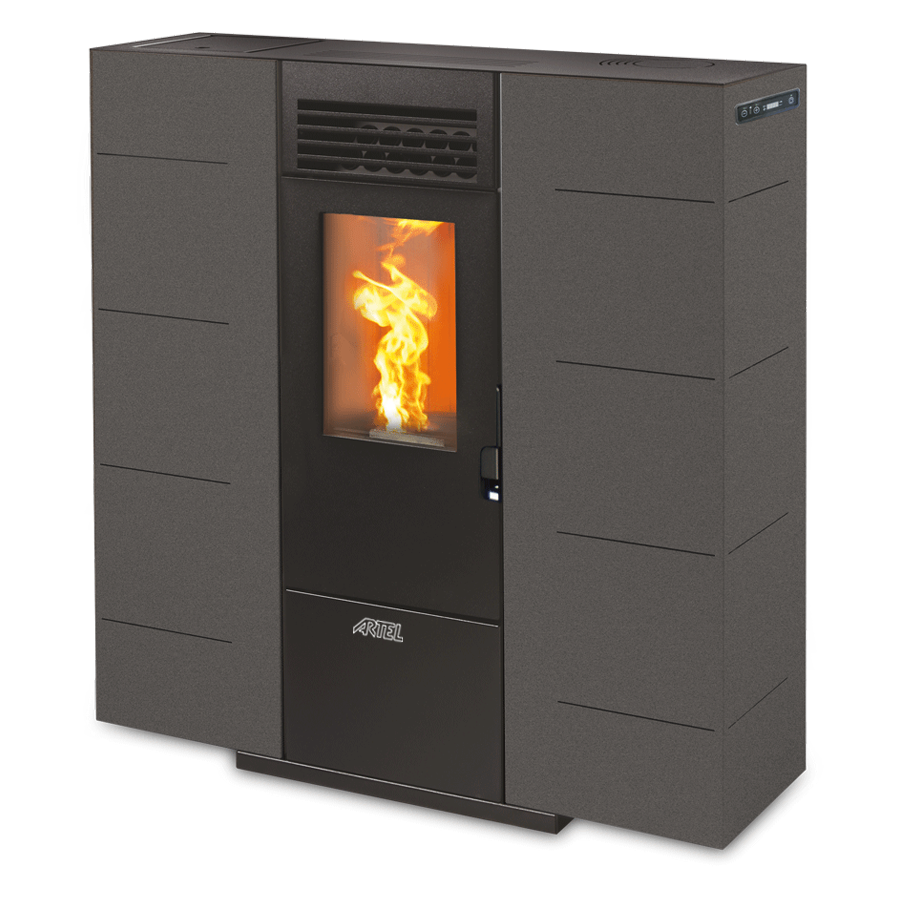 Mini 5S Technical Data
| | | |
| --- | --- | --- |
| Heat input (max – min) | kW | 6,53 – 3,04 |
| Nominal heat output (max – min) | kW | 6,14 – 2,92 |
| Efficiency (max – min) | % | 95,93 – 94,01 |
| Tank capacity | Lt – Kg | 15 – 10 |
| Autonomy (max – min) | H | 16 – 7,5 |
| Dimensions (W x D x H) | MM | 885 x 259 x 890 |
| Net weight | Kg | 74 |
All data and pictures are indicative and provisional and subject to change without notice.
The value of the volume refers to isolated buildings and it's only indicative.
The space-saving stove has a very low depth (24.9 cm). Cast iron brazier and 3 colours available,  design slim suitable for any environment but designed for corridors and small rooms.